Content Marketing For

Tech & Manufacturing

Companies
In the digital marketing world, content is king. Regular content creation was voted the tactic that had the biggest effect on search engine rankings.
Content matters. It's the key to increased online visibility, highly qualified sales leads and improved sales conversion rates. The challenge you have is finding someone who understands your complex products and services in enough detail to create great content.
You need a marketing partner to work with you to create a library of high-value content from articles to whitepapers, videos and infographics. A marketing partner who will develop your content strategy and ensure you are getting in front of the right audience on the right channels.
Intergage Marketing Engineers has 20+ year's experience working with tech and manufacturing companoes to create easy to consume content that makes a real difference to your sales and marketing process. Find out more about our process here.
MAT Foundry has seen 351% increase in organic
Since working with Intergage on their content marketing strategy.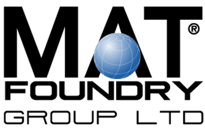 Get your marketing off to a flying start
Partner with an agency that has the experience and focus to help you smash your goals.