Today's buyers expect digital experiences to be seamless. They want to engage with you through your site, live chat, blog content and website forms to name just a few platforms.
You're probably using lots of separate tools to achieve this 'seamless' experience. This leads to:
Why is your organic search shrinking?

How can you maximise website performance?

Why is your website not converting?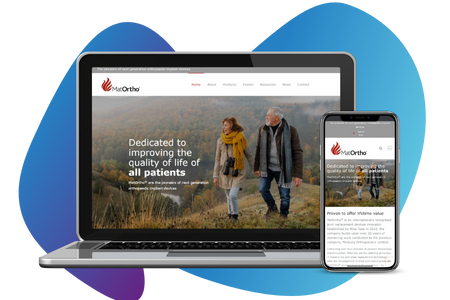 HubSpot is built differently
HubSpot's CMS hub offers you more than just a tool to host your website. It provides all the tools you need to quickly achieve great digital experiences in a single platform. It brings together content, messaging, automation, reporting and CRM and data tools so you can achieve a holistic view of your customer and prospect data.
It allows you to build a CRM-powered website. This means you can:
Build personalised experiences
Having a CRM-powered website means your content can automatically be personalised for each visitor. You can serve up sophisticated, targeted messaging that speaks directly to each of your marketing personas.
Allow your prospects' behaviour to decide which content they receive and when – so you can nurture each and every opportunity on autopilot.
Keep messaging consistent
With all your sales and marketing tools under one platform, you can ensure that messaging is kept consistent wherever your prospects and customers engage with you.
HubSpot's website themes and intuitive software removes the need for lengthy design and build processes. You can have a brilliant website up and running in a matter of weeks so you can focus on generating great results.
Enjoy powerful and simple
HubSpot's CMS is designed to put the power in the hands of the marketer. You can enjoy software that allows you to make powerful changes to your site without the need for a developer.
HubSpot marketing and CMS hub users see an average of 80% more organic traffic and 51% more form submissions than those not using both hubs.
As a Platinum HubSpot Solutions Partner, we can turn your website into a lead generation machine using HubSpot's CMS software. We like to focus on getting you results as quickly as possible so you can generate business. We have two main services to help you do this:
Are HubSpot websites mobile responsive?
Yes they are! All HubSpot pages are built using responsive templates. As always, there are some tweaks you may need to make manually, especially when you are migrating your website from another platform. Our team can help you with this.
Do I need to be a developer to use the HubSpot CMS?
The beauty of the HubSpot CMS is that it empowers you to take full control of the look and feel of your website. While you will need a developer initially to set up your themes and templates, once these are created you'll have full control within the user-friendly CMS.
There's no need to learn how to code or read HTML – the software is made to make your life as easy as possible and put you in control of the user experience.
You can also download free and paid-for themes and templates from the HubSpot marketplace. It's a great place to start if you need a landing page with a certain look and feel.
Can I migrate my website into HubSpot?
Yes you can! If you're in a situation where you love the look and feel of your website but find it difficult to manage (or it doesn't integrate with the rest of your systems), a HubSpot migration would be ideal for you.
Take a look at our HubSpot CMS migration package for more information on this!
How much does the HubSpot CMS cost?
Once your website has been built in or migrated to HubSpot, there is a monthly subscription to pay. This varies depending on what functionality you need. There are three subscription packages available:
Starter £19/month
Professional £279/month
Enterprise £990/month.
What's the difference between HubSpot CMS Professional and Enterprise?
HubSpot CMS Professional is for growing companies that are tired of being limited by clunky content management systems and need a simple platform to manage their site and store their data. The HubSpot CMS Enterprise offering allows you to add a second website to your CMS and use advanced features such as website membership, advanced integrations, and in-depth performance reporting. It's a big investment that is suitable only for a larger business that needs multiple sites.
Talk to a HubSpot expert
Whether you're new to HubSpot or need help getting more value from the software, we can help.