Account-Based Marketing For

Tech & Manufacturing

Companies
Are you selling complex products into niche markets ?
You are selling complex products into niche markets. Your addressable market is likely finite and that means each and every target company is an opportunity for growth. To win this kind of business, you need highly targeted, personalised marketing to avoid wasting marketing budget and advertising to those outside of your target audience.
Your sales cycle is also complex. You often need to sell into a number of different people over a long period of time to win a sale and your target customers needs lots of information to inform their decision.
This is why account-based marketing (ABM) is an ideal strategy for tech and manufacturing businesses. Using a mixture of in-depth market research and proven account-base marketing strategies, we can help you become magnetic to your target market, no matter how niche they are. The aim here is to:
focus your marketing budget where it really matters

increase opportunity conversion rate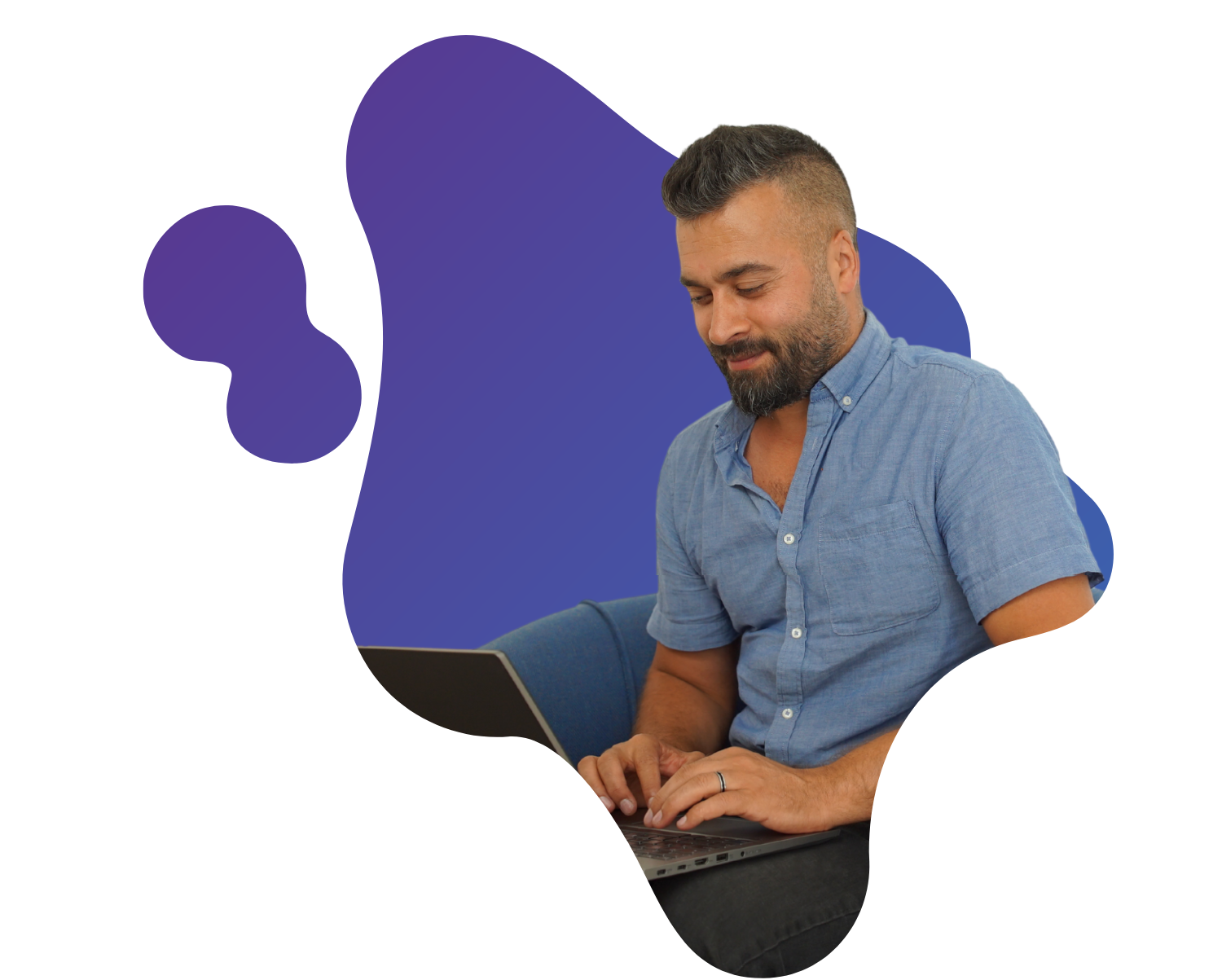 What is account-based marketing?
Account-based marketing (ABM) is a focused marketing strategy in which sales and marketing teams work together to target key, high value accounts with personalised marketing messages. While traditional lead generation focuses on creating a broad awareness before identifying high-value accounts and converting customers, ABM starts with identifying high-value accounts to nurture and engage with an aim to build long-term, fruitful relationships.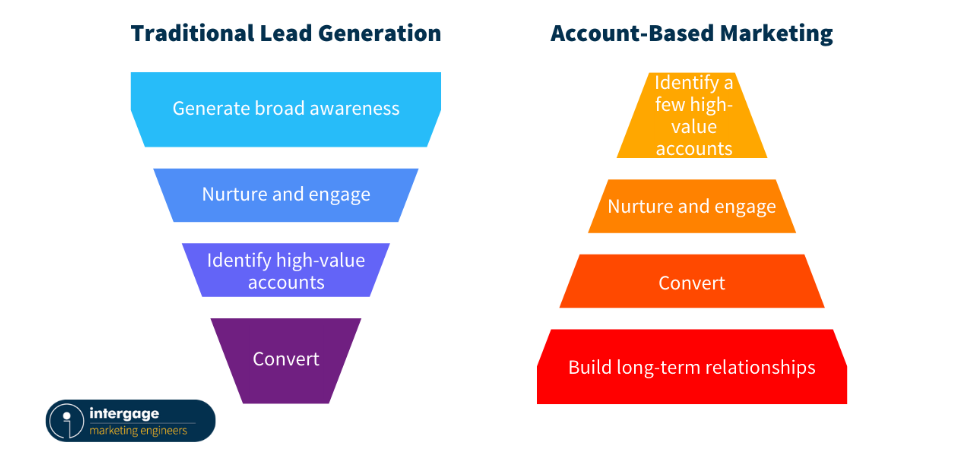 How we'll help you with account-based marketing
Intergage can help you research, plan and deliver your account-based marketing campaign from start to finish. We have a proven framework for ABM that helps focus marketing budgets, reduce sales cycles and increase conversion rates. This includes:
Working with you, we will generate a list of top target accounts. By having a deep understanding of the personas involved in the buying process, we will then generate a list of individual contacts to target based on your criteria. This might include company size, location, job titles, industry and more. The more specific we can be, the better!
We will then work with you to plan the ABM campaign including everything from the content we need to create through to laser-focused messaging and how this messaging is delivered.
We can support you with copywriting, ad design, landing page development and more for a full ABM solution.
We'll help you implement the platforms required to make your ABM campaign possible. This might include CRM systems, marketing automation and sales measurement tools. Our team can then work with you to start targeting your ideal customers and training your staff on how to manage these opportunities once they arise.
Simple.
Schedule A Call
Get your marketing off to a flying start
Partner with an agency that has the experience and focus to help you smash your goals.